Conflict and instability cost businesses hundreds of billions of dollars every year, while development and peacebuilding organizations struggle to anticipate the next area of need in fragile states globally. These companies and organizations need actionable, local data and early warning of disruptions with the analysis and expertise to help them make the right decisions and respond to the human and business costs of instability.
groundTruth Global has the solution.
Our predictive analytics and real-time risk monitoring combine human and machine intelligence to help you manage risk and embrace opportunity.
Presenting groundTruth Global
groundTruth Global is an analytics platform that combines human intelligence with predictive analytics to predict disruption and manage risk. By combining natural language processing and predictive analytics technology, with expert analysis, and "big" and local data sources, groundTruth Global offers insights into current and future conflict and instability at a hyper-local level.
Combining human and machine learning, groundTruth Global provides early warning of anticipated events, from days up to several months in advance. groundTruth members can leverage this information to mitigate security risks, reallocate resources, and anticipate major geopolitical developments in risky operational environments.
In its initial release, groundTruth Global will provide coverage of around 25 countries and 50 cities. This will expand to 50 countries and more than 100 cities by the end of 2018.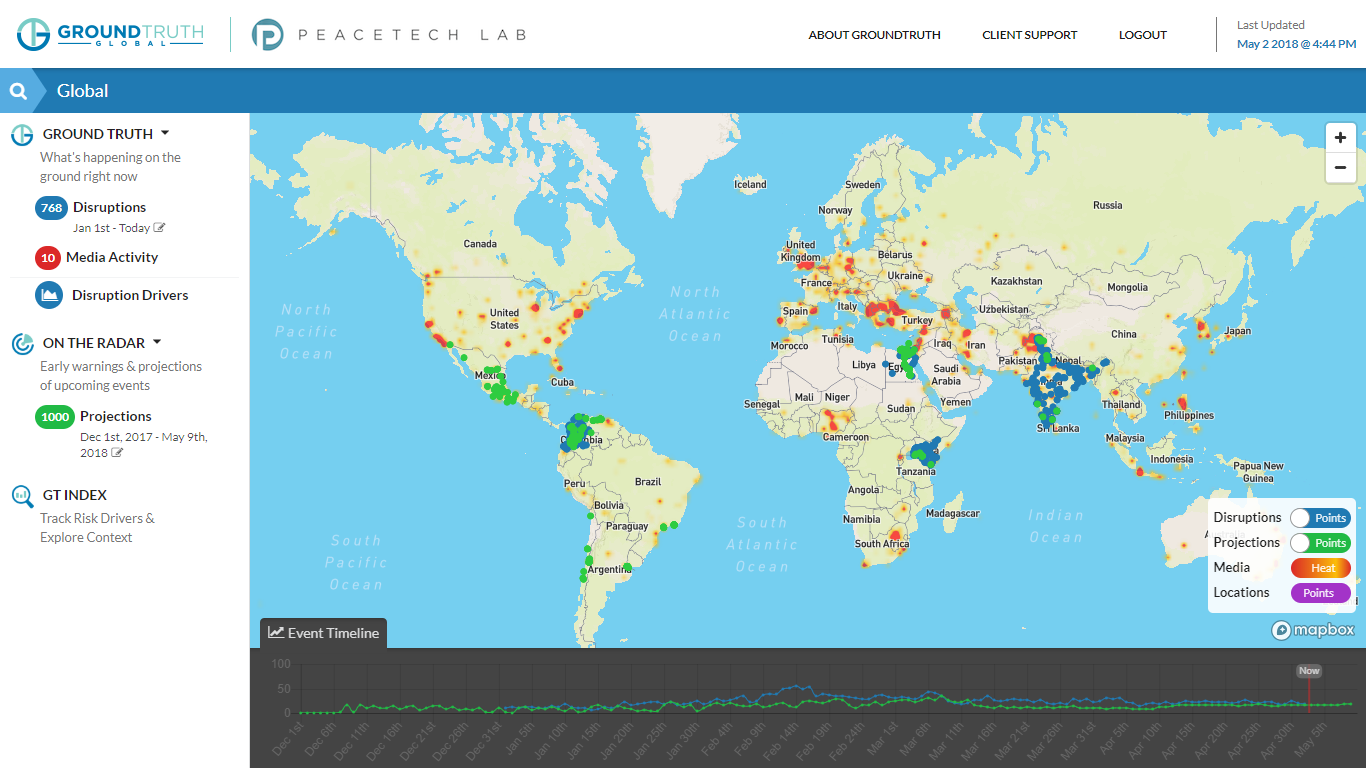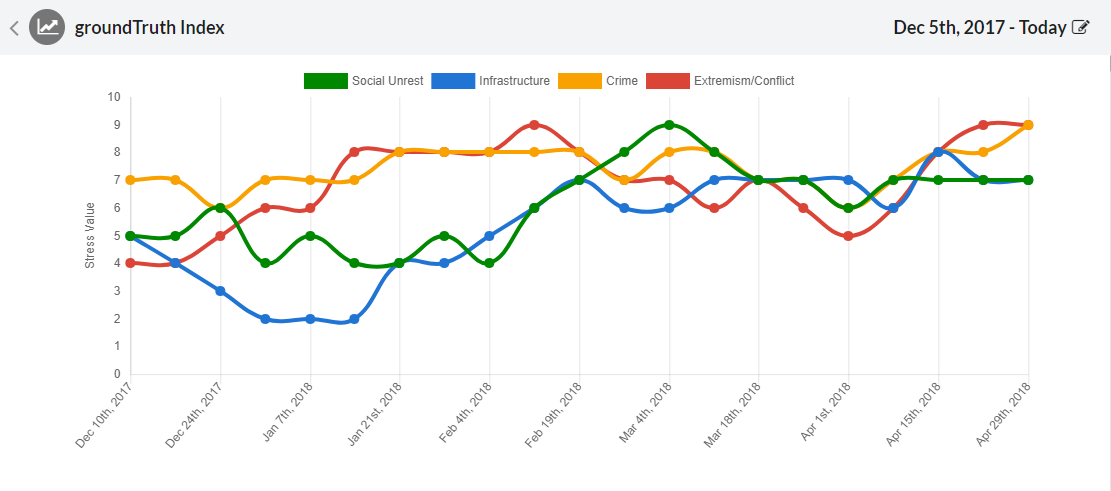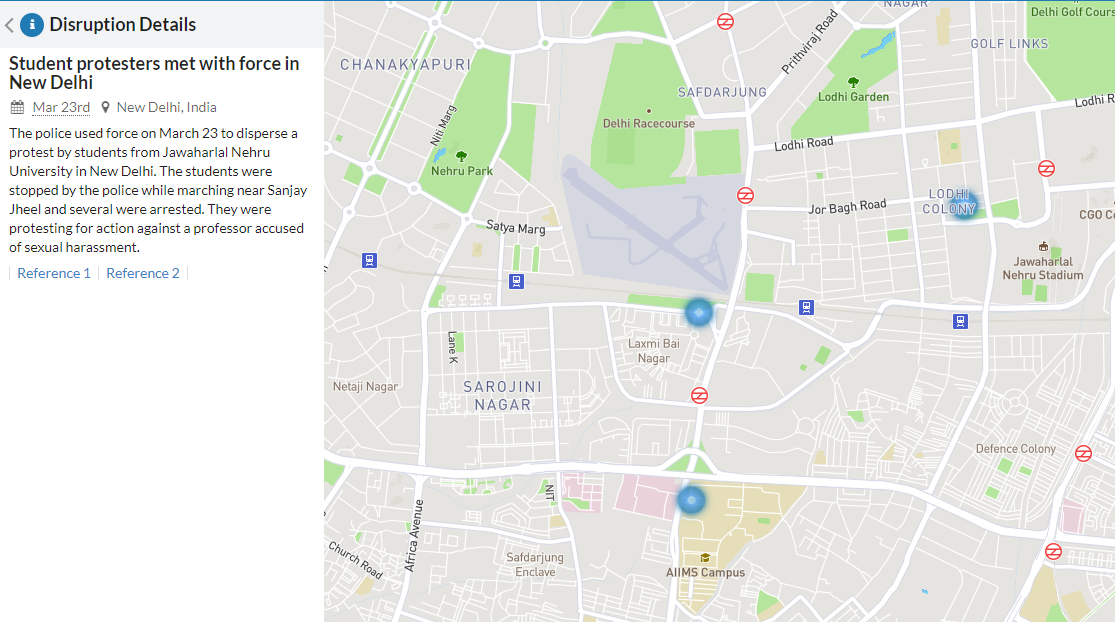 Who can benefit from groundTruth?
groundTruth Global is an asset for multinational corporations, financial services companies, government entities, peacebuilders, development NGOs, and economic and humanitarian aid organizations.
Expand Operations
Make smart decisions on when and where to expand operations using our groundTruth Index that tracks weekly shifts in risk drivers such as conflict, social unrest, and crime. Adapt to changing local contexts using our real-time Disruption reports.
Protect Employees & Partners
Anticipate situations posing risk to staff and partners on the ground with our Projections of unrest hours to days ahead of time. Get information into the hands of those who need it most and remove them from harm's way.
Prevent Supply Chain Disruption
Reduce revenue and resource losses with early warning of supply chain disruptions using our environmental sensor data, trend analysis of risk drivers, and refined predictive analytics algorithms tracking all segments of your operation, from procurement to production to distribution.
Assess Program Impacts
Analyze and assess the impacts of your programs and initiatives on the drivers of instability in a country or city using groundTruth Global's customization capabilities and the data analytics used to formulate the groundTruth Index. More effectively monitor and evaluate your programs using verifiable, local data.
Let's Chat.
Looking for more information? Interested in a demo? Have a case study for us? Get in touch!
We are currently accepting a select number of clients for the first release of groundTruth Global, and we would love to hear from you.